Shop
Welcome to Lizard Laser Designs. We will try our best to turn your vision into a great gift for others or even yourself. Here are a couple of things to keep in mind when placing an order with us:
Be sure to read the entire item description to ensure that the dimensions, etc match what you are looking for.
IMAGE TIPS: * When choosing an image to upload, please use one that has balanced contrast. Anything too bright or dark will not produce the best results when engraving.
* You also want to keep the size of the item that the image is going on in mind in terms of overall size. For example, a wide photo may not be the best for an item that is tall and narrow.
* Images should be as high of a resolution as possible. Low quality images are going to produce low quality results. We may not always have the time to find better quality versions of the images you send in.
Since most of our products are custom pieces, please keep in mind that production time may range between 10 to 18 business days before we ship your item out once all the details are worked out. Larger orders will require more time and may be shipped out in smaller quantities at a time to help ensure they ship without damage.
---
(For all of our Pop cases, we will NOT replicate the sides, top, or back of the box. We can make the front look somewhat similar but the rest will only be done using custom images or wording)
---
---
SHIPPING: Our shipping is primarily handled through USPS and our rates will vary between $0 and $15 depending on the item to anywhere within the contiguous United States on orders under $100. Any single order of $100 or more will ship for FREE anywhere in the contiguous United States. Shipping times may also vary depending on the time of year and where the items are being shipped to.
We can ship to other locations outside of the U.S. but the shipping costs and time frames will vary. Free shipping does not apply in those cases.
---
---
We also run a nonprofit reptile rescue and most of our proceeds go directly to assisting with that. If you'd like to find out more about our efforts, just click the image below.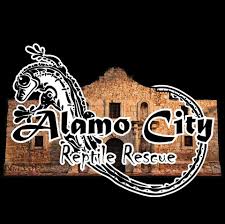 Showing 1–20 of 31 results
Showing 1–20 of 31 results